In the realm of brand creation, we embark on a journey of imagination, where ideas intertwine with purpose, and vision takes shape. We are the architects of brands, crafting narratives that inspire, engage, and empower.
Step into the realm of limitless possibilities and watch your brand come alive.
Trusted by the world's leading organizations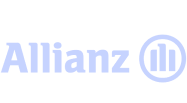 With industry expertise as our guiding light.

Illuminating pathways with insightful knowledge and unlocking success in a specific sector.
Our
DOMAIN EXPERTISE

can accelerate your success. Let's team up!
spanning diverse industry domains, amplifying their success with our expertise and tailored solutions
Innovation is the heartbeat of our firm,

propelling us to continuously push the boundaries of content marketing and pioneer new approaches that captivate and inspire.
5K+ Creators: Unleash boundless
innovation.
With over
5000+

talented individuals, we bring

customized

content to life with a touch of

innovation.
compared to uninspiring content lacking optimization. Embrace the art of captivating storytelling and watch your audience grow.
Need content in a flash?


TransCurators excels at delivering high-quality content with lightning-fast turn-around time, even for tight deadlines.
1 M+

Creatives Delivered!
Empowering with
1 Million+

transformative creatives. Unmatched commitment, exceptional results.
delivery rate for our content, ensuring that our clients' expectations are not just met, but surpassed.
The New Way to
Add Value
Make Brand
Grow Organically